I was chatting with one of my clients about an experiment I wanted to run with her Google Business Profile. I was curious if there was a direct connection between adding content to it and her position in the Google 3-Pack.
So far the answer is not so much, but I did stumble upon some other goodness that I need to bring to your attention.
If you're an independent you know that relationships are everything. Well, building those relationships has to start somewhere.
For your future clients that somewhere is usually online which why it's really important to actively shape the online narrative about your business.
You need your online content to do the talking until you get face to face.
One of the easier ways to do this is by taking full advantage of your Google Business Profile.
Set up a Google Business Profile if You Don't Already Have One
Before calling you on the phone or visiting your shop, most of your future customers are going to do a little online digging.
They'll Google your business name and among the things they expect to see, in addition to your website of course, is the Google Knowledge Panel with all that information about your business.
If it's not there that's a problem.
When a future customer does a search and can't find what they're looking for, they may decide to move on. That's potential commerce down the drain.
One of the easiest ways to avoid that is to set up your free Google Business Profile.
Getting started is easy. To create a Google Business Profile, go to https://google.com/business, sign in with your Gmail account and start filling in information about your business. You may find that the good folks at Google have already created a Google Business Profile for you. In that case you'll want claim it, verify your business and then start adding in your information.
Use Your Google Business Profile (GBP) to Tell Your Story
Most hair dressers think they're in the hair business. Estheticians think they're in the skin business and so on and so on.
They're not wrong exactly. They're just not exactly right either.
If you're an Independent out there slinging elbows trying to survive, you need to be telling stories. Your future customers don't come to you because of what you do. They can get that anywhere.
They come to you because they need something to be different in their world and they believe that working with you will get them there.
The reason they believe that has everything to do with how good you are at telling stories.
Google Business Profile Story Telling Tools
When Google switched from Google My Business to Google Business Profile, they really just rearanged the chairs in the room a little. Most of what changed was how you used the platform. What didn't change was what you should be using the platform for.
And that's telling your company's story which I suppose is just another way of saying marketing.
However, there is a slight difference. Story telling is a little more personal and little more specific to your target audience.
You know that people are going to check out Google to learn about your company. Ignoring these tools is a sure way to leave potential money on the table.
GBP Photos – Because a Picture is Worth a Thousand Words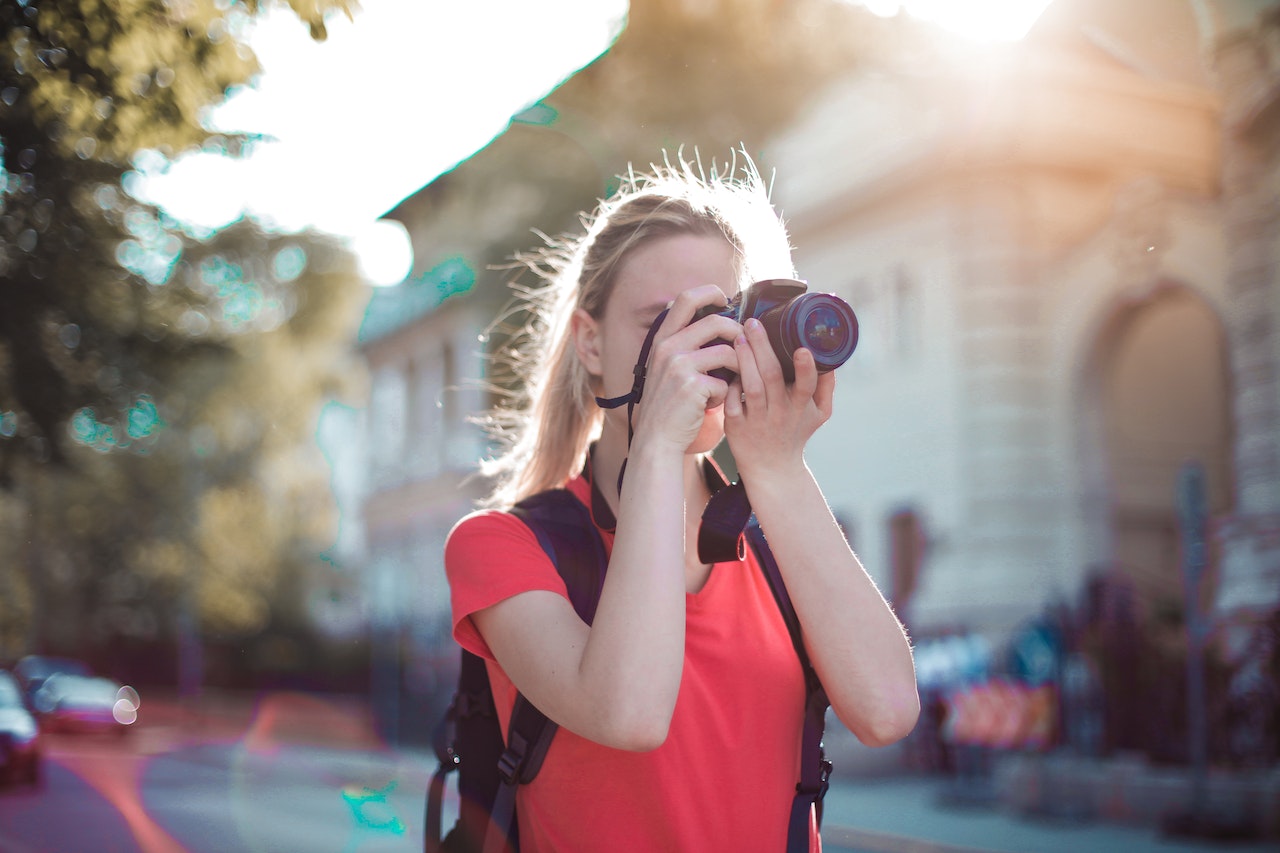 One of the most powerful story telling tools inside your Google Business Profile is the picture gallery. What I find particularly interesting is the different categories Google uses.
Instead of simply giving you a large bucket to dump all of your images into, Google has separated them in a way that's clearly designed with story telling in mind. From their tips guide for Business Profile photos
Your business will look best on Google if you add category-specific photos. These photos spotlight features of your business that your customers use when making purchasing decisions. Photos you add can also help differentiate your business on Google.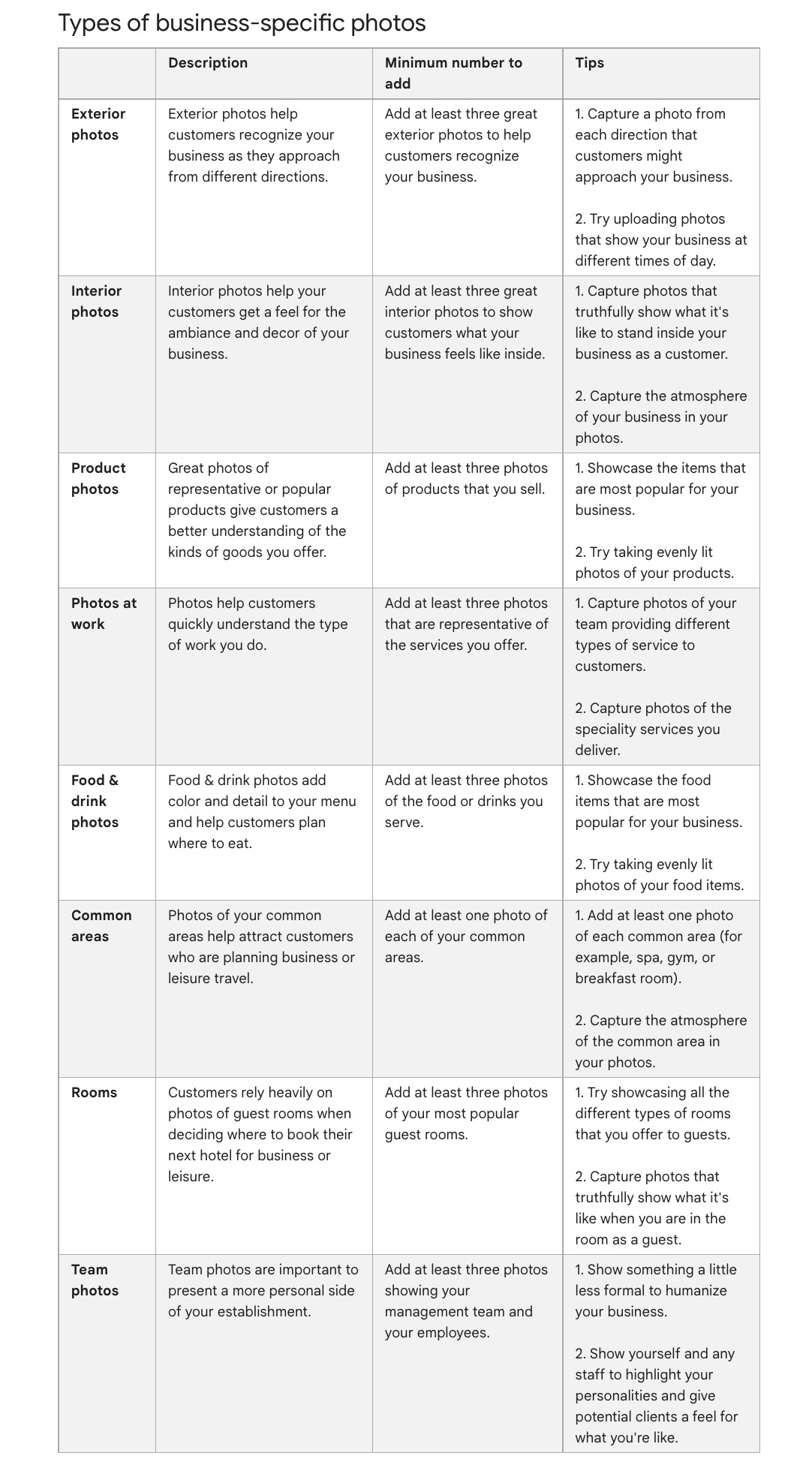 Google Posts – Tell Your Story One Snippet at a Time
When you initially add your business information into your Google Business Profile, there's a section for a business description. Adding this information is an important step in optimizing your Profile along with adding your business hours, contact information, location etc.
However, this is only scratching the surface of what you can add.
One of Google's more underutilized story telling tools is their Posts feature. This neat little tool lets you paint a continuous picture about what's going on with your business by shoving information directly into your Google Business Profile.
Google's intent with this feature is to give you yet another way to connect with future customers through your Business Profile on Google Search and Maps.
There are several post types including COVID-19, Offers, What's New, and Events. Each post type includes the ability to add a handy call to action button for customer interaction.
For most Independents a best practice to follow is to post short snippets (150-300 words) regularly. People online have a very low pain threshold for words so this isn't the place to work on your next novella.
Include a nice image with each post and don't forget to take advantage of all that high value real estate to include a keyword or two to round things out. After all, you're adding content directly into Google, so not only can this content help you tell your story to future customers. It'll help you tell it to Google as well.
Google Reviews – Tell Your Story or Someone Else Will
One of the things I stress with my clients is that when it comes to marketing, you are what you look like online. I'm bringing this up now because another powerful feature inside of your Google Business Profile are your Google reviews.
Reviews are a powerful story telling tool. The reason they're so powerful is because an online review is basically a short story about you that someone else wrote. That's why they carry so much weight with your future customers. Everyone knows you're going to say nice things about yourself, but when past customers chime in, it just hits different.
I have a long drawn out explanation about handling reviews elsewhere, but what's most important to remember in the context of story telling is that the reviews that come in are a story. Your responses to those reviews is part of that story. The thing is, this particular story is being told to your future customers.
You should always respond to reviews because the last word is always what gets remembered the most. Since it's your story, it only makes sense that the last word should be yours.
Now It's Your Turn
When your future customers are trying to decide if you're the right one to work with, will what they see of you online make them more or less likely to work with you?
It's in your best interest to actively shape the story that's out there. The tools inside your Google Business Profile can go a long way to helping you get that done.