Custom HTML/CSS/JAVASCRIPT
A few stats to chew on before we get started:
For every one-star increase that a business gets on Yelp, they see a 5-9% increase in revenue.
Harvard Business Review

93% of consumers say online reviews impact their purchasing decisions.
Podium

Reviews make customers 71% more comfortable purchasing a product.
3DCart
This Inside Scoop on How to Get More Reviews
Fair or not, a pretty big chunk of your future customers are going to make decisions about working with you based in large part on your online reviews.
So what's the secret formula on how to get more reviews? How do you crack the code and join the list of folks that get more reviews than average? The secret isn't much of a secret.
Companies that stack reviews on the regular, tend to be very systematic about asking. They follow a few simple steps over and over to the point where they don't even think about it. Then the system does the rest.
What follows is a simple system you can use to make asking for reviews consistent, easy, and relatively painless.
How to Get More Reviews: Step 1
Prep Your Website
The first step in your "How to Get More Reviews" journey is to create a "Review Us" page on your website.
This is a simple page with text that asks people to leave a review, tells them why it's important to you, and provide a couple of links that go to your review sites.
The links you will use are the "write a review" links from your Google Business Profile and Yelp listing.
I personally like to embed those links in logo images. I think it makes things easier.
Once you have that page set up, you're ready to begin.
I show this technique to my website clients and have received great feedback for how well it works.
The secret to this technique's effectiveness is that it addresses the two main friction points that get in the way of routinely collecting online reviews.
How to Get More Reviews: Step 2
Ask Without Asking
If you feel that asking clients for reviews is pretty easy, consider yourself lucky. You are in the minority because most people hate asking for reviews.
This is, without a doubt, the biggest roadblock to building a large review profile.
I've met quite a few people who would rather do literally anything else before they ask a client for a review. Even if they've known that client for years.
There's just something about the act of asking that is incredibly uncomfortable.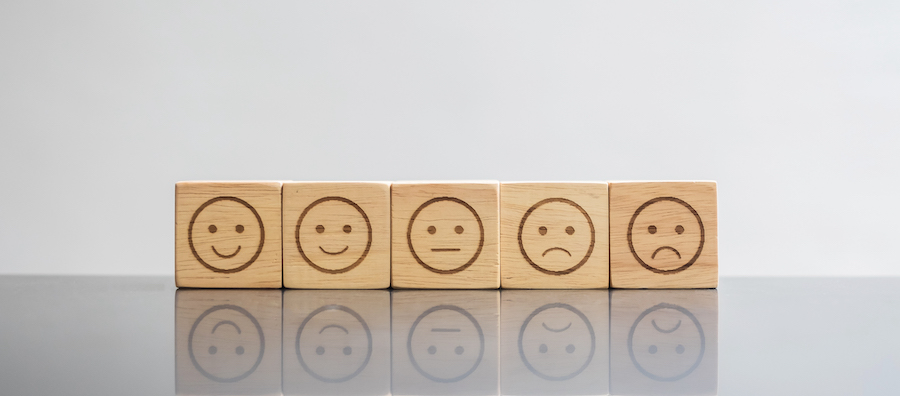 This method gets around that discomfort with a slight shift to that little process.
You don't ask for reviews. That's done on the web page.
All you're going to do is tell your client how to get to the page.
You are literally going to say something like: "I'm going to send you a link to a page on my website. It'll show you how to leave a review if you want to."
With this method, you're not asking for anything. All you're doing is telling your client that you're going to send them something.
That may seem like a subtle difference, but once you try it you'll be amazed at how much easier it is.
How to Get More Reviews: Step 3
Make leaving reviews easy for your clients.
The other major friction point with getting online reviews is assuming your clients already know how to go online and leave one.
Some of your clients write reviews on a regular basis. They'll know exactly how to find your Google or Yelp listing, where to go to write the review and how to submit it. This isn't the case for most of your customers.
A Note About Your Casual Fans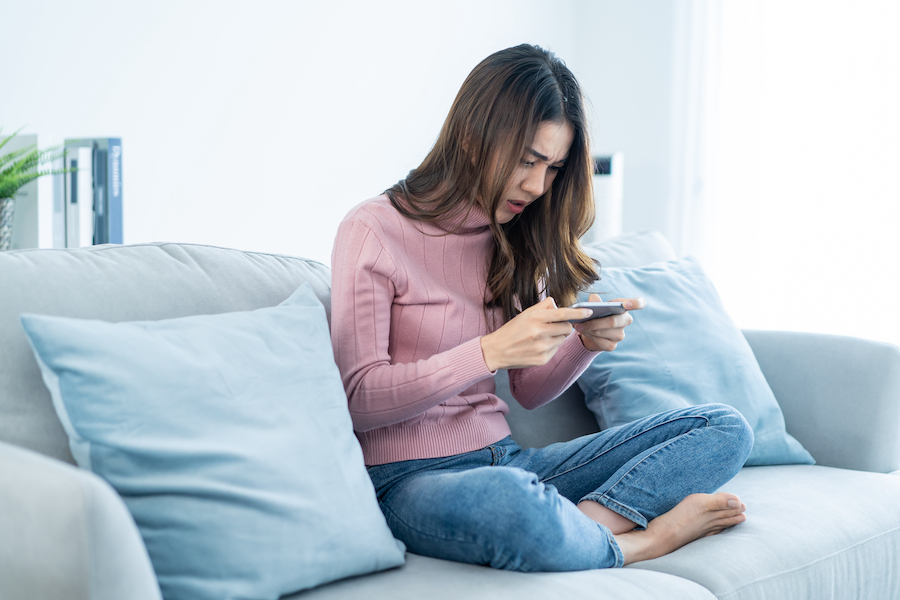 One of the worst-kept secrets with online reviews is that you need a lot of them.
You know your rabid fans are going to leave a review. But to get your numbers up, you need those other folks as well. The ones who make up the majority of your customers.
They're completely satisfied with our work, they're just not overly emotional about it.
For these folks, repeat business is their way of showing appreciation for your good work.
Oh, they won't mind leaving a review if you ask, but don't be surprised if they give up trying if it turns out to be too much work.
This method fixes that issue by providing a direct link to the review input form.
When they click the image on your "Review Us" page, they'll be taken directly to the form you need them to fill out.
From there they can just start typing. No additional work required. Very little friction.
A Final Note: Using Text versus Email
This method is made with the idea that you'll use text to send the link to your "Review Us" page.
You're going to send a short text with just two lines.
"Here's the link to the Review Us page I told you about earlier. [Link Goes Here] Have a great day! Thanks!"
From there, it's two clicks.
One-click to get to your Review Us page. One-click to get to the review form.
Text messages are particularly effective for this technique because they have a ridiculously high (98%) open rate.
Your message is going to get seen. And since your customers are probably going to be on a smartphone when they see it, they can instantly start typing.
If you send this message to your customer by email, it may be a couple of days before they see it. When they do, it may sit in their inbox for another couple of days before they actually look at it.
And even then, because of the nature of email, they may not immediately do anything with it.
However, it's your system and at the end of the day, the best technique is the one you'll actually use.
So if using email is your jam, do email.
My suggestion?
Try it both ways.
Once you have a little road rash with each technique, you'll know which way works best for you.
Then, do that one a lot more.